CHI

Community Health Inclusion

Our CHI initiatives spread vital energy to change our community!
what we do

Our CHI initiatives train businesses and municipalities to operate so that individuals with disabilities and their families and friends are TRULY recreating together! 
creating accessible facilities
We train businesses and municipalities to operate inclusively from front end to back end whenever their doors are open...a model of true inclusion for our community!
training in disability culture
Business operators must understand disability, disability culture, and best practices in engaging and sustaining relationships with individuals with disabilities.
providing adaptive equipment
Having access to adaptive equipment along with standard equipment is a critical link to individuals with disabilities and their families being able to participate together in recreation.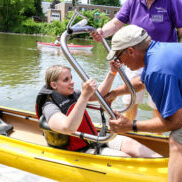 The APACC @ Fairport NY
Erie Canal Boat Company now offers INCLUSIVE business!  Rent standard AND adaptive kayaking and cycling equipment and enjoy the Erie Canal with your family and friends!
Frederick Douglass
R Center
Frederick Douglass R Center is partnering us to move forward into the world of inclusion in their recreation operations.  They have begun preliminary assessment stages and will continue through 2018 with new inclusion implementation!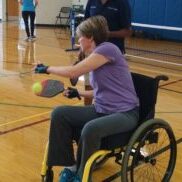 Pickleball
We partner with Pickled Power to promote inclusive pickleball instruction in the community!  Find out more so you can register and learn to play!
Carter Street R Center
Carter Street R Center will begin work with RAA Inclusion Specialist in early 2018 to begin assessing and implementing inclusive recreation for youth with and without disabilities!
our CHI partner list is growing!  stay tuned for updates in 2018!

Inclusion
a smart way to do things